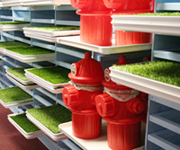 About Our Community
We highly recommend the following pet-related companies in the Chicago area. If you contact them, please let them know who sent you! If you'd like to become an affiliate, drop us a line.
Social Shopping / Discounts for Dog Owners
Social Shopping / Discounts for Dog Owners
See a great new deal every day for you and your dog. Deals include everything for pooch-loving people, including grooming, boarding, training, daycare, treats, toys, dog-friendly restaurants and more!
Doggie Happy Hour!

Next Event: (none currently scheduled)
In the summer you can occasionally find us at Joe's Doggy Happy Hour on their great outdoor patio! Doggy Happy Hour usually goes from 5pm-9pm and includes weekly visits from different boutiques, vendors, shelters, trainers, and more!
They provide plenty of treats and water for the pups as well as drink specials for all the proud parents.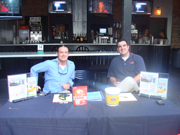 In the summer they also occasionally feature a different doggy movie on their 20ft. patio jumbotron. It's their very own version of a doggy film festival. See you there!!!
Location:
940 W. Weed St.
Chicago, IL 60622
1/2 Block South of North Ave and East of Sheffield
Pet Portraits
Amy Wilson
(559) 355-2861
Dog Walking
It's A Dog Thing
www.itsadogthingchicago.com
Contacts:
Jessica Wilson: (773) 704-3655
Jeanne Wilson: (773) 612-0042
Cozy Cats & Daily Dogs
Contact: Maureen Spurr
(312) 388-5150
www.cozycatsanddailydogs.com
Dog and Runner
Bryan & Melanie Purcell
(312) 505-5592
(630) 250-1986
Dog Hotels
Stay. A modern dog hotel
4130 N. Rockwell St.
P: (773) 509-0001
www.staydoghotel.com
Dog Training
Anything's Pawsible
1330 W. North Ave.
Ph: (773) 919-PAWS
www.anythingispawsible.com
Contact: Rendy Schwartz, M.A.
Zane and Zara's
2205 W. Roscoe St.
Chicago, IL 60618
(773) 935-2855
www.zaneandzaras.com
Sit Means Sit
3833 North Kilbourn Avenue
Chicago, IL 60641
(312) 618-9663
Great Causes We Support
Paws (Chicago)
1997 N. Clybourn Ave.
Chicago, IL 60614
P: (773) 935-PAWS
www.pawschicago.org
Anti-Cruelty Society
157 W. Grand Ave.
Chicago, IL 60654
P: (312) 644-0906
www.anticruelty.org
Sit Stay Read!
3425 N. Milwaukee Ave.
Chicago, IL 60641
P: 773.545.6629
www.sitstayread.org
Stores & Boutiques
Paw Naturals
932 West Monroe Street
Chicago, IL 60607-2788
(312) 243-4080
Dog-A-Holics
Lincoln Park Location:
904 W. Armitage
Chicago, IL 60613
Ph: 773-857-5787
Dog-A-Holics
Wrigleyville Location:
3657 N. Southport
Chicago, IL 60614
773-857-7600
E: info@dog-a-holics.com
Spoiled Rotten Pets
2501 N. Lincoln Ave.
Chicago, IL 60614
P: (773) 477-7387
http://srpchicago.com
Tails in the City
1 E. Delaware Pl.
Chicago, IL 60611
Ask for Phillip or Bruce
Veterinarians
Blum Animal Hospital
3219 N. Clark St.
Chicago, IL 60657
Phone: (773) 327-4446
BlumVet.com
Chicago Veterinary Care, PC
"Chicago's Premier House-Call Veterinarian"
Phone: (312) 371-9839
Fax: (636) 246-7644
Email: chicagovetcare@gmail.com
http://chicagoveterinarycare.com
Gold Coast Animal Hospital
225 W. Division St.
Chicago, IL 60610
(312) 337-7387
www.goldcoastah.com
My Vet
1643 W. Cortland St.
Chicago, IL 60622
P: (773) 235-8387
E: myvetanimalhospital.com
West Loop Veterinary Care
815 W. Randolph St.
Chicago, IL 60607
(312) 421-2275
www.westloopvet.com
Your local pet friendly realtor
Helen Applegate
Koenig & Strey GMAC
900 N. Michigan Ave., Suite 1700
(312) 944-8900
Other Important Sites